I "go back" (I'm in an online grad program) to school on the 23rd so I'm really not planning on reading a ton of stuff when I know I'm most likely going to be stressed out of my mind. I have three reading goals for this week, one graphic, one work of fiction and one non-fiction book and let me just tell you about 'em!
GRAPHIC NOVELS
March Book Three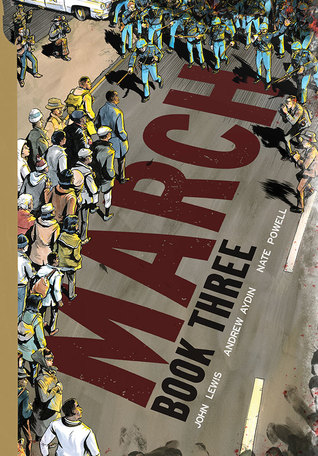 I have made it to the final book in John Lewis' March trilogy! The second one left off with the Birmingham Church bombing and I believe this one is going to cover the Freedom Summer (getting blacks to vote) and the Selma march. As per usual, I'm excited to see how John Lewis chooses to depict the events and what he decides to place emphasis on.
FICTION
The Stone Sky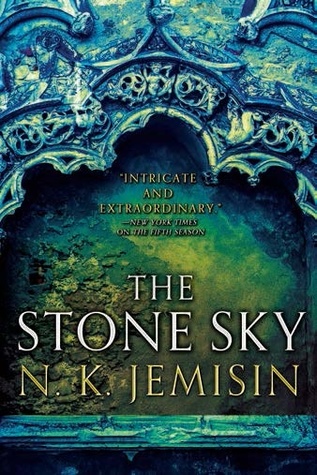 I absolutely love Jemisin's approach to fantasy/science fiction. I mean, seriously LOVE it. So when I got the call from the bookstore where I pre-ordered this lovely piece of work I practically dropped everything that I was doing in order to pick it up. This is the last book in her Broken Earth trilogy and you can definitely tell that events are starting to come to an end. I'm loving that even though the series is ending Jemisin's world building is still on point.  I'm almost finished with this novel and I honestly can't see myself not finishing it up this week.
NONFICTION
Why Do Fools Fall in Love
 I've been having some major issues with love lately. I'm still dealing with the mental aftermath of having lost probably one of the most amazing partners ever and it's really starting to wear on me. I've been through a complete doozy of mini-relationships and one-night stands. And I do want to say that not all my one-night stands are sexual; the majority are emotional but I'll get into that at a later date. This book caught my eye in April – when my relationship was still "good" and now that it's 110% over, this book sounds like something that I need to read. The why's and how's of love fascinate me and I just need to figure some ish out. I'm sick of love, but I miss being in love and I want to know why I'm stuck in that mindset. There are 10 chapters in this book and my goal is to read the first 5.
AND THERE WE HAVE IT
Those are my reading goals for this week. Let me know what you plan on reading this week, and what types of blog posts/videos you would like to see from me. My current  to-do list consists of how I scheudle my reading, a few book reviews, a book buying tag and a tattoo show-and-tell. I also eventually want to go into my graduate program but I think I'm going to hold off on that until I've completed a whole year. But yes, let me know what you would like to see from me!
Hope you have a wonderful day & read a wonderful book,
Rae